24' x 8' Full Size Aluminium Socketed Goals with Folding Ground Frame, Hanging Net Supports & 4mm Box Nets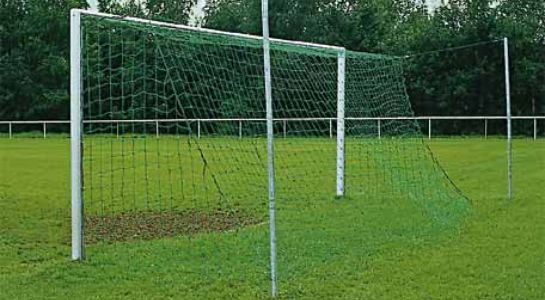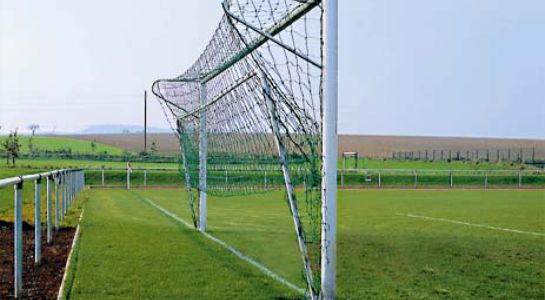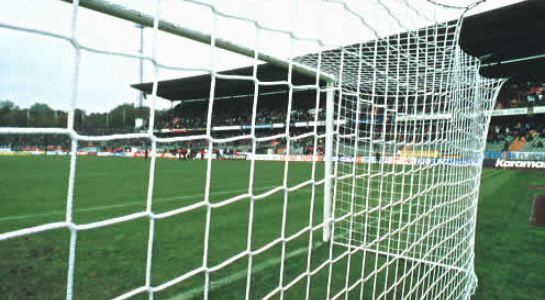 Unit Price per set
£ 1,533.04
Ships in approx.
7-28 days
24' x 8' Full Size Aluminium Socketed Football Goals with Folding Ground Frame, Hanging Net Support & 4mm Box Nets
This full-size senior football goal has been manufactured with strength and space-saving in mind and so is perfect for clubs, schools, colleges and training facilities.
The reinforced elliptical aluminium frame measures 100mm x 108mm and is strengthened at the joints using heavy-duty internal corners. In addition, this senior football goal comes with an upward folding ground frame and freestanding continental style steel net supports that are made from 48mm galvanised steel. The folding frame is useful for when space behind the goal needs to be used for different purposes. It also keeps the goal nets off the ground reducing the damage caused by animals and rot which occurs when nets are exposed to wet ground for long periods.
To protect the frame from rust and to extend their lifespan our goalposts and sockets they are powder coated which also leaves a professional white finish that is UV and weather resistant.
Installation of these posts requires two people and is a relatively simple process. After installing the ground sockets the goals should be dropped into the pre-installed ground sockets. This socketed design is a very safe installation method, especially for posts that are left unattended such as in parks and fields.
Technical Specs
Conforms to UEFA and FIFA regulations
Elliptical reinforced Aluminium 100mm x 108mm
Heavy-duty internal corners
Continental style freehanging net supports
Powder-coated white
Complete with sockets with drop-in caps, net clips
Upward folding ground frame
Comes with 4mm white box nets
Full size football goals: 7.32m x 2.44m (24ft x 8ft)
Related Products
Properties
Available colours
White (02)
Ships in approx.
7-28 days