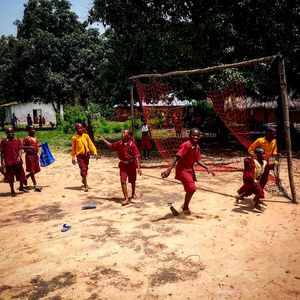 June 6, 2017
Planting promise
We were happy to help Planting promise with their mission in Sierra Leone.
Planting Promise has been providing education to Sierra Leone's slum children since 2008. In 2011 we opened another school in one of the country's most remote villages. Today we have over 700 children enrolled at our free community schools!
​
Our children are from some of the poorest backgrounds in the world and we are working to give them a pathway out of poverty.