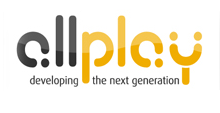 AllPlay
We believe in the importance of developing the next generation through play. We are passionate about creating the best possible play experience for all who use our playgrounds. Our child-focused approach ensures that schemes are innovative, educational, challenging, stimulating, age-appropriate and above all, fun!
We work closely with councils, education boards, schools, nurseries, special needs units, activity centres, architects, community groups, developers and residential clients throughout Ireland and the UK. Our partnership approach has enabled us to develop a reputation for integrity and expertise.
We understand the importance of providing peace of mind for our customers and we achieve this through ensuring our playgrounds are designed and installed in compliance with all relevant Safety Standards. We are members of relevant industry bodies and our staff are trained to the highest standards. We believe that our success is due to our focus on core values;
Passion
Partnership Approach
Expertise
Exceeding Expectation
Integrity
Investing in People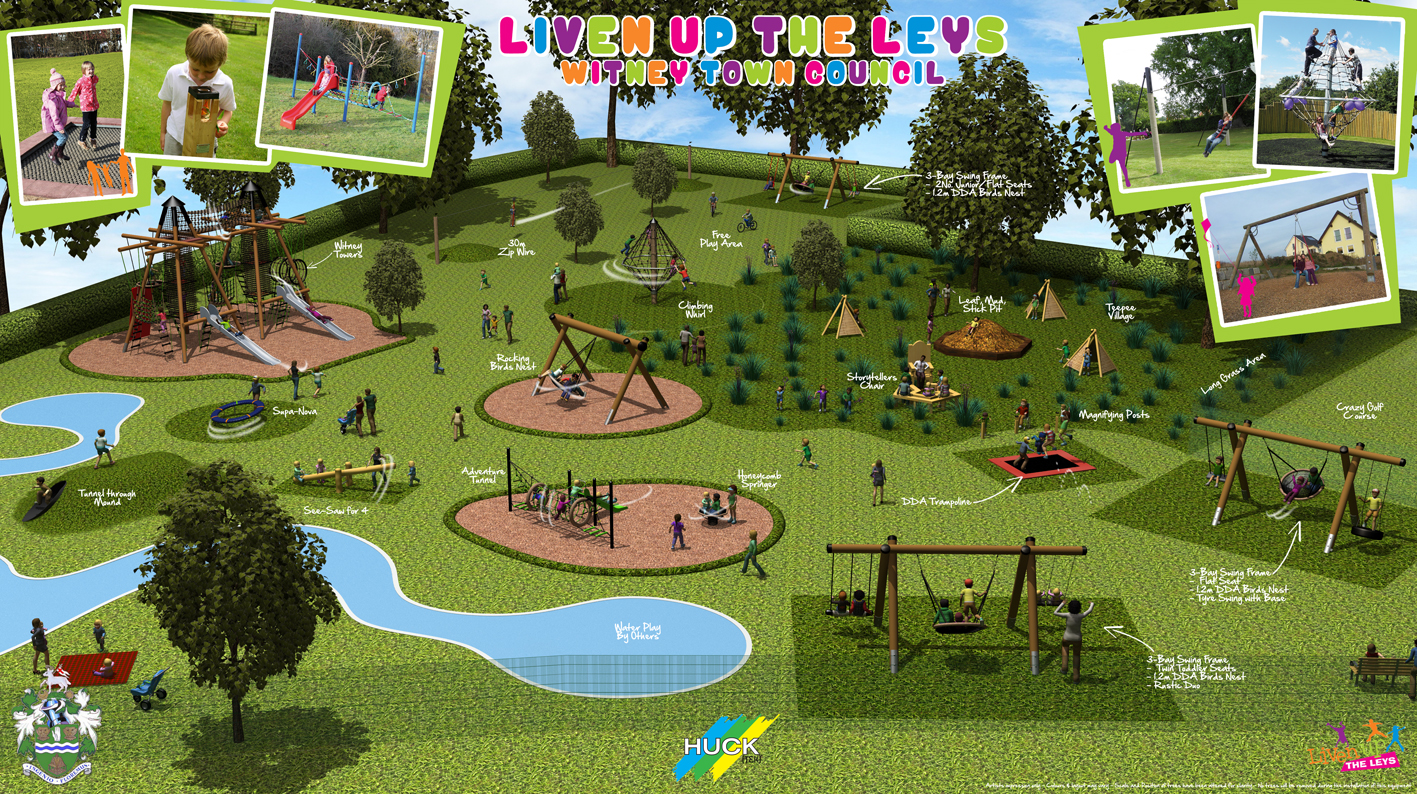 Services
Consultation & Design
In order to deliver the high quality play space you dream of our experienced playground designers and consultants will work with you to fully understand your needs. This focused approach ensures that age-appropriate play needs are catered for, that the proposed play area is innovative, physically challenging, educational and mentally stimulating. The process includes; a site visit and fact finding meeting, production of concept drawings, final design and supply of quotation. In most cases this process is completely free of charge and the designers will continue to work with you to get things just right.
Installation
Our skilled contracts team ensure all projects are managed and installed to the highest quality ensuring compliance with British and European standards. Our Contracts Manager liaises with the client, designer and site team and is in control of the installation process through to completion. He will then facilitate client inspection to ensure that the customer is totally happy with the finished project before the site is signed-off.
Aftercare & Maintenance
The playground Aftercare and Maintenance department provides essential services for those clients who own or operate play, sports facilities or outdoor activity centres. We also offer cleaning services for equipment and safety surfacing which can greatly extend the lifespan of a play area by improving its look and usability.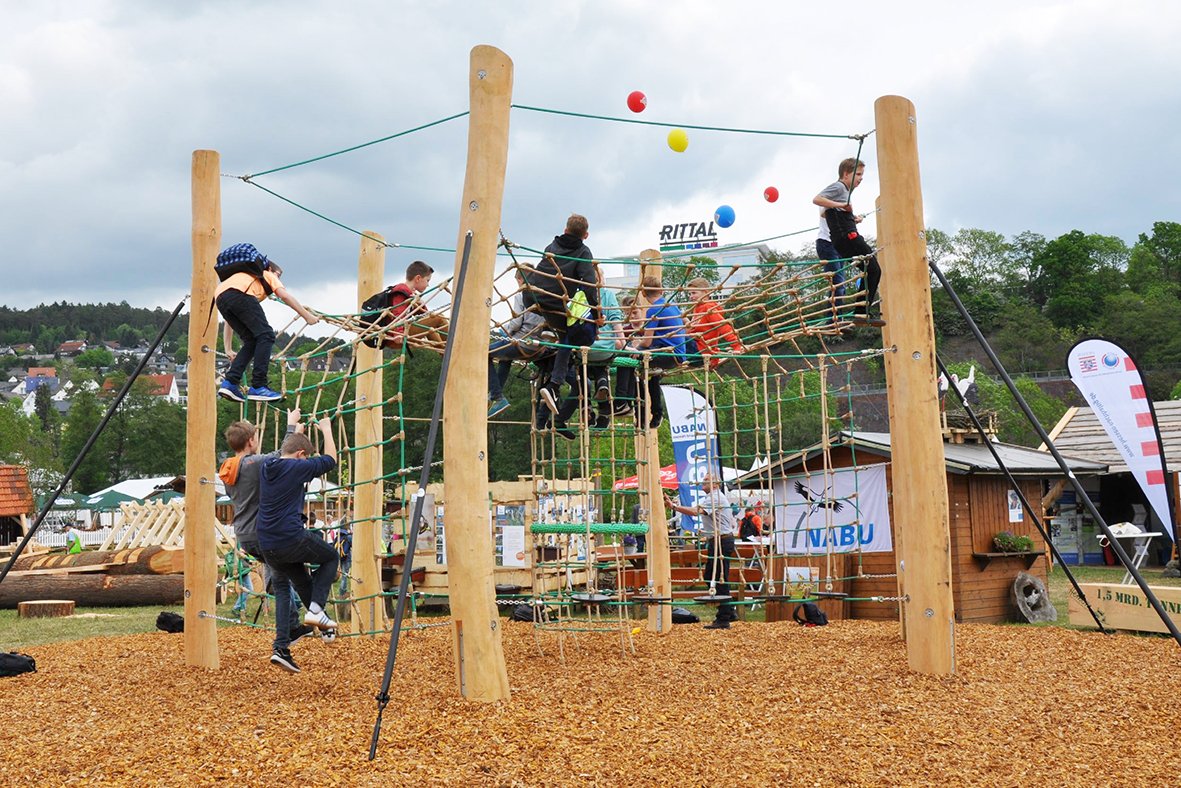 Projects
Arvalee School & Resource Centre, Omagh 2016
Arvalee was a new build school and had a lot of space surrounding it for development. The principle wanted play equipment or features to be seen outside every window in the school so as it was not forgotten that the children were their focus. There was then 4 play areas to be developed, as well as a fitness area which we completed separately to this contract. The client was keen to have units and features that were unique to Arvalee School therefore a lot of the equipment were bespoke units specifically designed by our manufacturers – mainly Playworld and Fahr which the school loved as it gave their play area identity. We have worked with these manufactures for many years making this easy to do and something that we do for our clients on a regular basis.
Danielle Hammond was the lead designer on this project and met with the headteacher to produce the concept ideas and guide them in selecting the appropriate equipment for their requirements – she was the main contact for the client. This was a large project with a high degree of complexity. On Danielle's visits to the school it was quickly established that there would be 4 distinct areas for the play area to be developed. Through consultation with the teachers the area were divided into the following 'Space Area'– Seniors, 'Nautical Area' – seniors, 'Nursery Area' – Juniors and 'Calm Area' – Severely Autistic/high observation children. Through extensive consultation with the headteacher and other teachers every piece of equipment was specifically chosen to cater for the abilities of the children, Danielle then designed the 4 areas with the specific schemes.
St Oliver Plunkett Primary School, Belfast 2016
The scheme at St Oliver Plunkett was split into 2 areas. The first area was a nature/planting area, teaching the pupils about how to grow different varieties of plants and vegetables - included were 14 planters and one central bespoke planter in the shape of the school logo, a wormery, weather instruments, eco-inspection tables, benches and tables for preparing the plants and a large outdoor classroom.
The second area was to promote more physical and imaginary play and included a ramp with crawl tunnel underneath, social seating logs, a timber bridge, dragonfly seating, an adventure den, talking tubes and play panels.
Kircubbin Integrated Primary School 2015
Kircubbn Intergrated Primary School was developed in two parts, first to be installed were large pieces of physical play items such as a large pyramid climbing net, trim trail, super rope end swinger and a vine climber.
The next phase was to design and install an eco garden were children could learn about the environment and nature, this included a toadstool story-telling area, a musical area with musical panels, a weather station, a wigwam, planters and other seating and tactile items.
Marine Gardens Play Area, Carrickfergus 2013
Carrickfergus Borough Council wanted to create a state of the art play park as part of a £1.3 million redevelopment of the gardens along the Carrickfergus coastal route. The proposed park was to have clear areas for toddlers, juniors and seniors in order to provide play opportunities for a wide range of ages and abilities.
Focusing on the marine theme at the design stage, a large Lappset ship was chosen to be the focal point of the play park, being re-designed to be accessible wheelchairs can access the top deck of the ship via the gangway. This impressive centre piece reaches a height of over 30 feet and which can be found in the senior nautical adventure area. The galleon called 'Result' is named after the very last ship to have been built in Carrickfergus in 1893.
The senior area also includes a large rope swinger, spinning cone climber and a large bird's nest rope climbing unit. The junior area includes a smaller boat unit, climbing units, seesaws and swings and the toddler area includes a mini-castle slide unit, underground tunnel and a mini basket swing among many other things. There is also a zip line, an inclusive trim trail and small stage and seating area to encourage role play and provide a community gathering area.
The wetpour safety surfacing also has a play element with nautical shapes, animals and a treasure hunt incorporated to further increase the play value of the park. Features such as these help to enhance the playscape and support a strong theme throughout, ensuring the children who use the park will have a truly memorable and enjoyable experience.
Rathdowney Play Area, Co. Laois 2013
Rathdowey Community Committee wanted to create a landmark playarea to serve the large rural community including the nearby school. The proposed design was to clearly reflect the location in rural Ireland and offer a wide variety of play for users of all age ranges and abilities. As well as sensory and physical play the proposal was to also feature a natural play element, including conservations/horticultural element.
Large-scale structures were used to create a striking playscape which acts as a focal point for the whole community. The large flagship play area provides all types of play ranging from sensory to role play and more intense physical challenge. The main area is made up of large mounds, each housing castle/fort type structures for both junior and senior play. Physical activity is encouraged through the Trim Trail, climbing frames and the Cable Coaster Zip Line.
A specific area is zoned for younger children where they can explore in a safer environment, away from the boisterous play of older children. The horticulture and conservation zone includes a wildflower area with seating and picnic areas alongside a bird table and ladybird house.