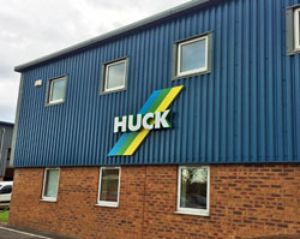 April 13, 2020
Corona Virus Update: We're Still Open
Dear staff, customers, suppliers and partners,
Given the ongoing situation regarding coronavirus (Covid-19) I want to take this opportunity to express my best wishes and support to all of our customers and fellow businesses during this uncertain and difficult time. There has already been a significant impact on many UK businesses and this looks to continue over the coming months. I therefore felt it necessary to share a brief update on our own situation at Huck Nets & Edwards Sports.
First and foremost I am of course taking the health and safety of our staff very seriously. I am monitoring the ongoing situation and we are following the daily updates provided by the Government to keep all of our staff safe and well. It goes without saying that our staff are integral to our business and that we really value their hard work and commitment during this time.
With regards to our day-to-day operations I am pleased to say that we are not too heavily impacted. All of our products are still available to purchase online and over the phone and thanks to the hard work of our team and suppliers our supply chain remains strong. Our product range and delivery/dispatch times are slightly affected due to reduced staffing levels but we are working to desptach as soon as we can. We will share updates as and when necessary.
This is a time where as a UK business community we should all be supporting each other. With this in mind I have shared some resources below that our customers, partners and suppliers will hopefully find useful.
https://www.gov.uk/government/topical-events/coronavirus-covid-19-uk-government-response
https://www.gov.uk/government/news/coronavirus-covid-19-guidance-for-employees-employers-and-businesses
https://www.gov.uk/government/publications/guidance-to-employers-and-businesses-about-covid-19/covid-19-support-for-businesses
I'd like to thank our staff and customers for their continued support and if we can be of any help please do not hesitate to contact us.
Jon Legg-Bagg
Sales Director, Huck Nets UK