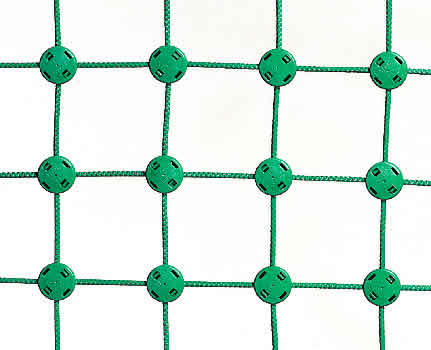 Reinforced textile net
Steel wire coated with polypropylene (2.5/5 mm), clipped together with plastic knot clips to form a square net.
When used as a vandal-proof ball stop net, our Hercules net better sound-absorbing properties than wire mesh netting or a steel-lattice fence.
The emission noise-pressure level was measured according to EN ISO 11202.
Technical details:
Thickness of cord: approx. 2.5 mm (steel wire)
Textile coating: approx. 2.5 mm
Total thickness: approx. 5 mm
Mesh stability: approx: 0.5 kN
Vandalism protection: xx (medium)
Noise protection: xx (medium)