Building Site Fence Screen - 10 Pack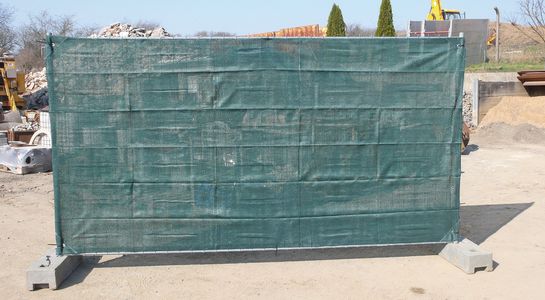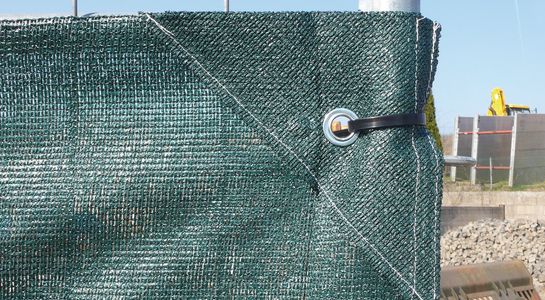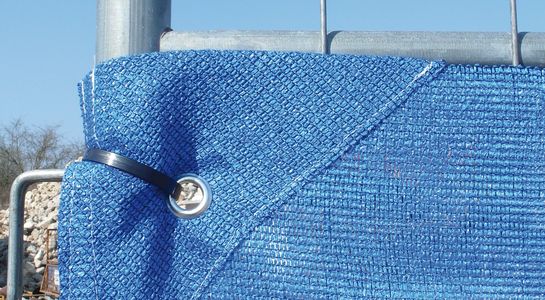 material
polyethylene fabric
Edge Execution
reinforced corners
Eyelets
aluminium eyelets on the four corners, inside diameter Ø 12 mm
Unit Price per pack of 10
£ 125.00
Ships in approx.
10-15 days
Building Site Fence Screen - 10 Pack
Building site fence screens are an excellent solution for sites that need to be blocked off from the public or where work needs to be hidden for security reasons. Our mesh site screens are manufactured from a high strength, lightweight knitted PE fabric. At just 150g/m2 they're very easy to install and transportation between jobs or around the site is a breeze.
After multiple uses barrier fence screens can become worn and unusable. We have tried to combat this by adding a reinforced edging around the perimeter. Not only does this help to reduce the risk of rips and tears, it provides a secure housing for the 12mm eyelets in the corners. Again, using eyelets makes installation much easier and means that you don't have to make holes in the fabric which increases the risk of it becoming torn.
These fence screens are made to a size of 1.8m x 3.45m and come in a pack of 10. Currently our blue barrier fencing is unavailable however dark green and white are in stock and ready to ship.
Properties
Available colours
Dark green (015)
White (02)
Blue (04)
material
polyethylene fabric
Edge Execution
reinforced corners
Eyelets
aluminium eyelets on the four corners, inside diameter Ø 12 mm
Continuous operating temperature
-30 to +60 °C
Bending strength & abrasion resistance
good
Tensile strength after two years of climatic influences
90%
Customs tariff number
5608 19 30
Ships in approx.
10-15 days