100mm Mesh Fall Arrest Net with Rope Edging & Suspension Ropes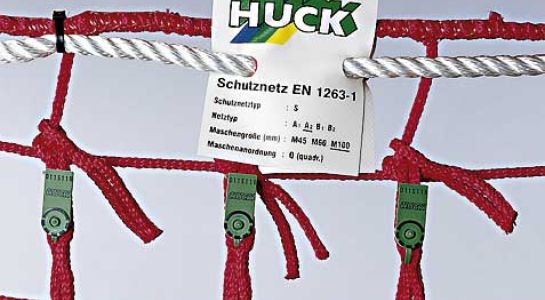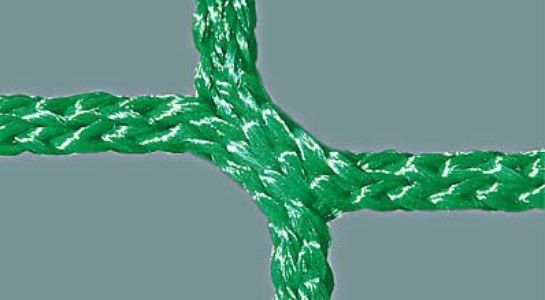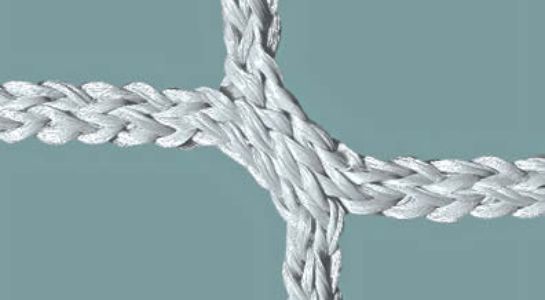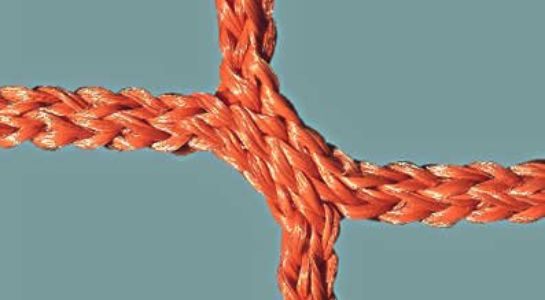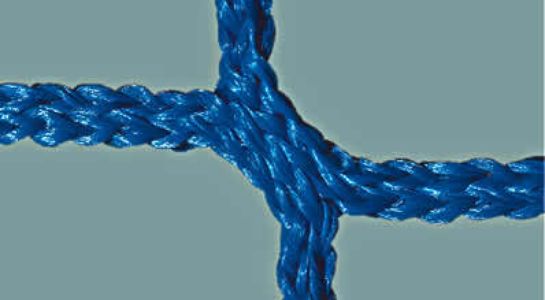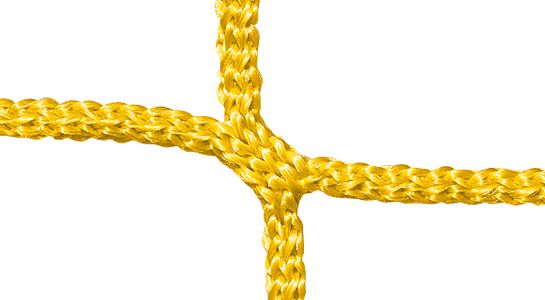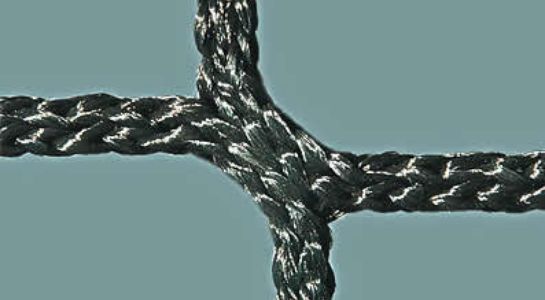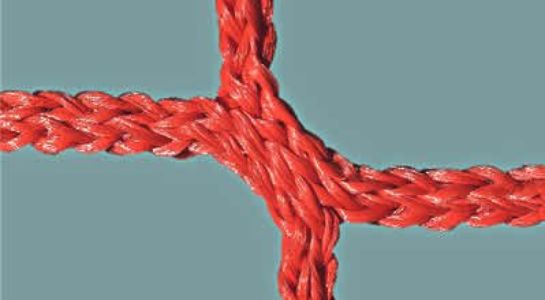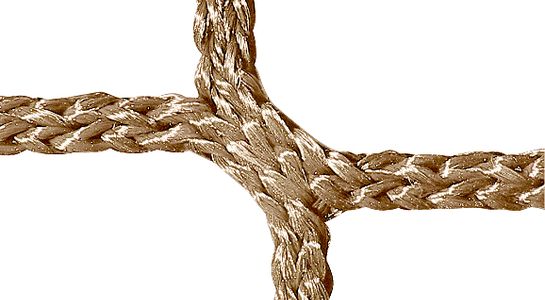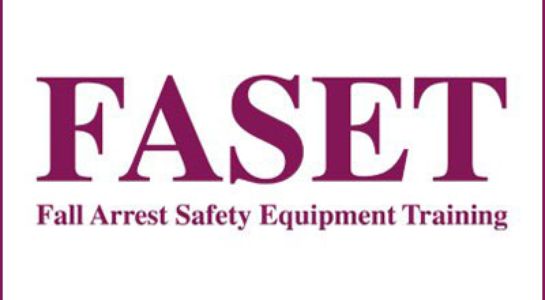 execution
edged all round with rope and suspension ropes
material
high tenacity polypropylene, knotless
Safety net system
S (rope-edged safety net)
Ships in approx.
15-20 days
Fall Arrest Safety Net Made to Order - 100mm Mesh
100mm mesh knotless polypropylene fall arrest safety net made to any size you require. This fall arrest net comes with reinforced 5-7mm edges and is supplied with a border rope around the edge. Also included are suspension ropes to aid stability and safety and net ties for secure and easy installation. The diameter of the knotless polypropylene netting used for the fall arrest safety net is 5mm. All Huck personnel safety nets are manufactured to EN 1263-1 standards and are supplied with test patches and tags. We also offer a safety net testing and repair service.
Please Note: 100mm mesh safety nets can only be certified if the width of the net is greater than 5m and if the overall square meterage is greater than 35 sqm. If you need a certified safety net smaller than 35sqm please use 45mm mesh.
Key Points
5mm

diameter high tenacity knotless polypropylene netting

Complete with reinforced edges, approx. 5-7mm

100mm mesh

size

Supplied with

30KN

b

order rope

12mm diameter polysteel ties included

Type-L suspension ropes in each corner and every 2.5m all edges

Fall arrest s

afety net conform

s

to EN 1263-1

(unless under 35m2 or have a dimension under 5m)

Huck nets are a FASET member
Looking for a different mesh size? Find more fall arrest netting here.


Fall Arrest Safety Netting
Protecting specialists when they are working at height is essential. Fall arrest safety netting is the preferred fall prevention safety method of the UK health and safety executive. It allows workers go about their job with more freedom compared to if they were using a harness.
Fall arrest safety netting can be purchased in different mesh sizes and Huck Nets fall arrest netting is available in standard sizes or can be made to your exact requirements. Our knotless netting is very well known in the construction industry and our customers return to us year-on-year thanks to the quality and service that we continually provide. Huck Nets have been supplying fall arrest netting since 1996 to projects all over the world.


Please note that due to increased manufacturing time and material usage we have a small size surcharge as below:
Under

1m2

- 200%

Under

5m2

- 100%

Under

10m2

- 40%

Under

20m2

- 5%
Properties
Available colours
Green (01)
White (02)
Orange (03)
Blue (04)
Yellow (05)
Black (06)
Red (07)
Hemp (08)
execution
edged all round with rope and suspension ropes
material
high tenacity polypropylene, knotless
Mesh breaking strength
3.20 kN
Tensile Strength of Edged Rope
30 kN
Tensile Strength of Suspension Rops
30 kN
Standards and Rules
BG regulation no. 179, EN 1263-1
Certificate
GS verification certificate 18100013, Oeko-Tex® certificate 12.0.02466 (Standard 100)
Safety net system
S (rope-edged safety net)
Regular Inspection Interval
12 months
Number of test meshes
3 pcs.
Continuous operating temperature
-40 to +80 °C
Bending strength & abrasion resistance
good
Tensile strength after two years of climatic influences
90%
Customs tariff number
5608 19 30
Ships in approx.
15-20 days