Full Size Continental Football Goal Nets - Small Mesh - 4mm Diameter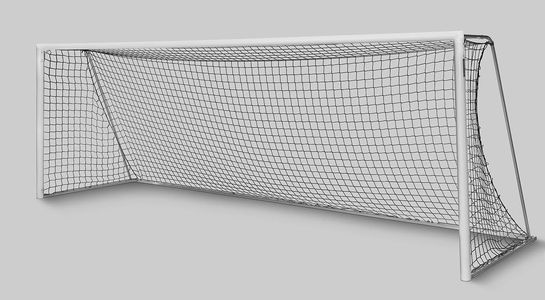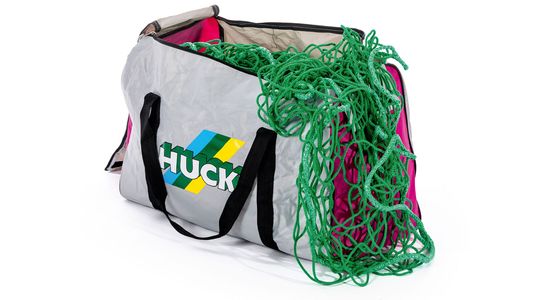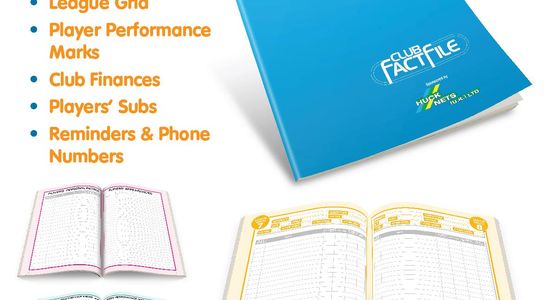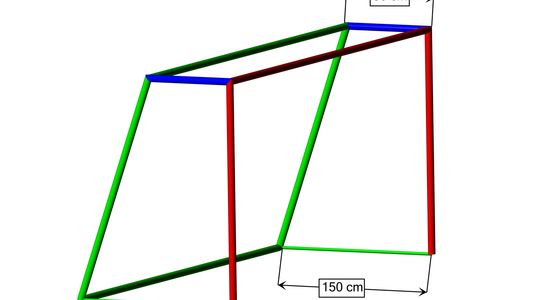 top and bottom depth
80 x 200 cm
material
high tenacity polypropylene, knotless
Unit Price per pair
£ 221.00
Ships in approx.
1-3 days
This full size continental style single colour football goal net is the perfect replacement net for clubs and training grounds thanks to its strength, durability and great value. The net is made from 4mm high tenacity polypropylene making it a mid-weight football goal net. It's weather-resistant, UV resistant and made to resist sustained high impact shots. All in all a quality goal net, manufactured in the UK at a great price.
These nets have been designed as anti-hooligan nets with a 60mm mesh size that protects the goalkeeper from tins and bottles thrown by the crowd. The smaller mesh size also prevents them from being used as climbing nets and add a touch of class to any sports ground. We have manufactured these nets in 2 different colours to suit the requirements of many UK clubs.
The design of these nets makes them suitable for continental style football goals with elbows. Measuring in at 7.5m (w) x 2.5m (h) x 80cm (roof) x 2m (base) these senior size nets will suit most goals of a continental style.
Technical Specs
Mid-weight 4mm football goal nets (pair)
Weather and UV resistant
Single colour design
To suit a continental style goal
Smaller 60mm mesh size
7.5m (w) x 2.5m (h) x 80cm (roof) x 2m (base)
Free Gift - Please choose from a Clubfact file or a Net Carry bag (please enter choice in the comments section of the checkout)
Related Products
Properties
Available colours
Green (01)
White (02)
Goal Net Style
Continental
Customs tariff number
9506 99 90
For
Senior football, 7,50 x 2,50 m
Standards and Rules
EN 748
top and bottom depth
80 x 200 cm
material
high tenacity polypropylene, knotless
Continuous operating temperature
-40 to +80 °C
Bending strength & abrasion resistance
good
Tensile strength after two years of climatic influences
90%
Regular Inspection Interval
12 months
Ships in approx.
1-3 days