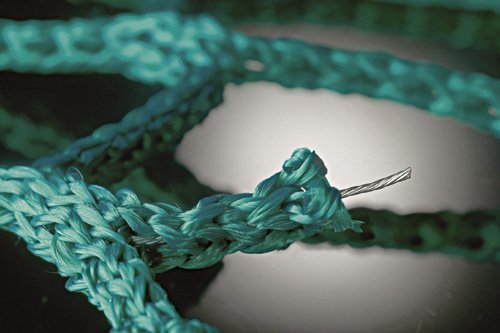 Mahulan Steel
A completely new product from HUCK.
A machine-made safety net with a stainless-steel core (wire strand)
(DBGM 20 2006 011 018).
To the eye this knotless net scarcely looks any different from our normal textile nets, but it has a stainless-steel, wire-strand core as vandalism protection and at the same time offers a high level of noise absoption.
The soft net with the hard centre!
Technical details:
Thickness of core: approx. 0.5 mm (wire strand)
Textile coating: approx. 4 mm
Total thickness: approx. 4.5 mm
Mesh stability: approx. 2.5 kN
Vandalism protection: x (light)
Noise protection: xxx (strong)